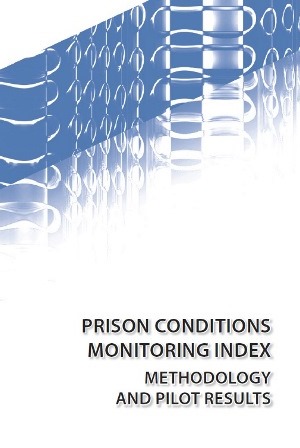 In January 2015, the Center for the Study of Democracy, jointly with Droit au Droit (Belgium), University of Applied Sciences and Arts – Dortmund (Germany), Observatory on the Penal System and Human Rights (Spain) and Law Institute of Lithuania (Lithuania) published the study "Ambulant sanction as an alternative to imprisonment in the European Union?".
International organisations, national governments and human rights NGOs exercise various types of monitoring of the penitentiary systems. In order to quantify their results, there are some generally accepted indicators (such as the number of inmates per 100.000 citizens), but in many specific areas like healthcare, employment, security and safety, such indicators have never been applied. Therefore, those monitoring efforts will substantially benefit from an instrument capable of supplying comparable and easy-to-use data on the situation in prisons.
To address this need, the Center for the Study of Democracy, in cooperation with the Dortmund University of Applied Sciences and Arts, the Observatory on the Penal System and Human Rights with the University of Barcelona, the Law Institute of Lithuania and Association Droit au Droit, developed a Prison Conditions Monitoring Index (PCMI) – a system of indicators translating into comparable figures the situation in different prisons. In the end of 2014, the PCMI was piloted in several prisons in Bulgaria, Germany, Lithuania and Spain to test its operability and analyse the potential use of the results it generates.
The present report elaborates on the methodology underlying the PCMI and offers a summary of the results of its pilot implementation. It is intended for a broad audience of readers including policy makers, prison staff, lawyers, social workers, academics and NGOs interested in the topic of prison monitoring.
This study is a part of the "Re‐Socialisation of Offenders in the European Union: Enhancing the Role of the Civil Society" project, implemented with the support of the European Commission, Directorate‐General Justice. It aims at improving the situation in prisons and the re-socialization of offenders by exploring three aspects – promoting the broader use of alternatives to imprisonment; improving the situation of specific groups of vulnerable inmates; and designing an instrument for regular prison monitoring.