Background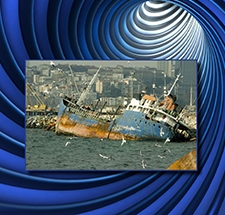 Over the last decades environmental protection has gained considerable attention at international level and has become one of the highest priority areas for EU policy making. However, despite these efforts, environmental justice remains a relatively new field that does not always receive sufficient and adequate institutional recognition and judges are often unfamiliar with its concepts or technicalities.
As such, environmental crimes can be broadly defined as acts or conducts that breach environmental legislation and cause significant harm or risk to the environment and human health for which criminal sanctions can be proscribed. The most known areas of environmental crime are the illegal emission or discharge of substances into air, water or soil, the illegal trade in wildlife, illegal trade in ozone-depleting substances and the illegal shipment or dumping of waste.
Very often, environmental crimes have a cross-border nature, provide for very high profits for perpetrators and relatively low risks of detection. For instance, most of the 2.1 million tons of oil discharged into the sea each year goes undetected. According the United Nations Environmental Programme (UNEP), the worldwide turnover of organized green crime is estimated at $31 billion annually.
The new perspectives in terms of EU competence in criminal matters that have emerged after the Lisbon Treaty led to the successive adoption of regulations and directives to give substantive effect to the EU competence on environmental protection. Critically, efforts at EU level have also been made to ensure successful implementation of EU environmental policies, by securing that infringements are subject to effective sanctions, including, in serious cases, criminal sanctions.
Environmental obligations also derive from international conventions and multilateral environmental agreements (MEAs), passed since after the Second World War, and most of these international treaties are in force in EU Member States territories. This corpus of international principles of environmental protection is very rich but also fractured and often overlapping.
The existing difficulties or hurdles in transposing the EU Directives and International law into national law underline the need of harmonisation between potentially overlapping international, EU and domestic criminal and procedural provisions, especially in the case of transboundary criminal offences like the marine pollution ones. General environmental standards on marine pollution are enacted, respectively, by international organizations (like the United Nations, and more specifically the International Maritime Organization (IMO)), the European Union and single States. Consequently, a coherency among these various sources of law have to be found when a Court has to decide on a legal case.

Outputs
In the framework of this project, led by the University of Salento, in partnership with The Center for the Study of Democracy and Droit au Droit, specific trainings have been carried to build the capacity of judges, prosecutors forensic officers and other legal practitioners from Italy, the Balkans (Albania, Croatia and Montenegro) and Bulgaria, in tackling environmental crimes and in particular maritime pollution. The purpose of the training sessions, held in Lecce, Italy, and Sofia, Bulgaria, was to strengthen their knowledge on existing European and International instruments and rules in the field as well as their capacity to contribute to their effective enforcement. Specific focus was dedicated to the substance of recent EU directives, whose implementation poses a serious challenge to local courts, especially when cross border elements are present in the cases before courts. Outputs of this project also included the publication of a handbook providing an overview of the most relevant International treaties and conventions related to the matter as well as of the comprehensive legal framework established by the EU to ensure the implementation of its environmental protection policy, including an analysis of the challenges faced in their implementation and enforcement process.
Events
Publications
For more information and recent updates on the project please visit: http://www.judt.unisalento.it/.
*Project "Judicial training and research on EU crimes against environment and maritime pollution - TRAINENV" (JUST/2010/JPEN/AG/1540). Project leader: USAL (IT)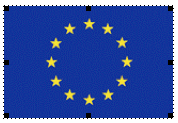 With financial support from the Criminal Justice Programme of the European Union.