Background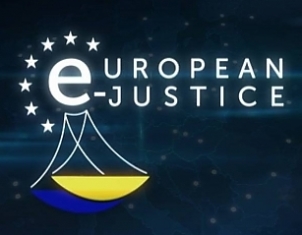 The use of modern electronic technology is a priority in the development of the European system of justice and an area of freedom, security and justice. In this sense, the development of e-tools and indicators for sound administration of justice comes under a number of the specific objectives of the DG JLS Criminal Justice Programme, as listed in the Council Decision of 12 February 2007, establishing the Programme. Some of those objectives are: 'to improve mutual knowledge of Member States' legal and judicial systems in criminal matters and to promote and strengthen networking, mutual cooperation, exchange and dissemination of information, experience and best practices' (Art. 3 (b)), to improve information on legal systems in the Member States and access to justice (Art. 3 (d)), to develop and implement a computerised system of exchange of information on criminal records and to support studies to develop other types of exchange of information (Art. 3 (g)). On the other hand, in line with the Council of the European Union note on the European e-Justice action plan (7 November 2008), the proposed project is contributing to the development of the first basic function of the European e-Justice system outlined 'Access to information in the field of justice'. In relation to this function, our project will contribute to widening the use of modern tools for the administration of justice and the daily management of the judiciary, as well as for access to online information in Member States, which experience difficulties in launching and developing such access.
Approach and methodology
By fostering the transfer of best practices of e-tools management from countries, where the state of the art is more advanced to the target newer EU Member States – Bulgaria and Poland, this project attempts to give concrete application to the priority in order to provide a wider number of Member States with common tools and measures to manage criminal proceedings in an easier and more efficient way.
This will allow better and more efficient management of trans-border or trans-national criminal proceedings and better interaction between national criminal justice systems.
Improvement of criminal justice administration calls for routine measurement of intermediate goals and ongoing activities against strategic goals. The project will undertake a diagnostics exercise by doing a comparative analysis of current practices of justice recordkeeping (paper and electronic) and on how those records are shared among stakeholders in each participant country, studying at the same time the needs of the target countries in view of developing proposals for improvement. In its outcome – a final report – the project will elaborate measures to transfer the identified best practices to the countries that still need to introduce the e-tools system. The proposed e-tools will provide court managers and the public with information on case and workflow management, fund allocation, efficient, transparent and timely judicial and prosecutorial work. They will also feed data into relevant statistics on criminal case management and will help criminal justice systems to establish or improve their current data collection systems. A strong commitment to human rights will guide the project, therefore – when proper – sets of indicators will be disaggregated to assist case management, but also evaluate, inter alia, progress or deficiencies in tackling gender issues, discrimination concerns, disadvantaged groups, etc. The standards and indicators elaborated will ultimately help approximating the criminal law of EU Member States.
Besides the direct impact on increasing mutual knowledge about national legal and criminal justice systems, the project creates an opportunity for the target countries to apply e-tools practices, already implemented successfully in other EU countries. The project's attention to both best practices in partner countries and other jurisdictions, which can provide examples for such, and needs in partner countries, which still need to introduce a comprehensive system of e-tools (Bulgaria and Poland) will provide for exchange of information and the transfer of experience at national and transnational level. In addition, by implementing best e-tools practices from other jurisdictions, the target countries will be better prepared for future mutual exchange of criminal case information on European level by standardised communication formats and protocols.
Events
Publications
Partners
The project has been implemented by the Center for the Study of Democracy (BG) – leader; Association Droit au Droit (B), Adam Mickiewicz University (PL), as well as with the assistance of the European Public Law Organisation (EPLO).

*Project "Tracking Progress in Strengthening the Criminal Justice Indicators for Integrated Case Management (e-Tools)" (JUST/2009/JPEN/AG/0645). Project leader: Center for the Study of Democracy (Bulgaria)
For more information and recent updates on the project please visit: http://www.e-tools-project.org/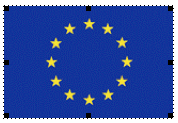 With financial support from the Criminal Justice Programme of the European Union